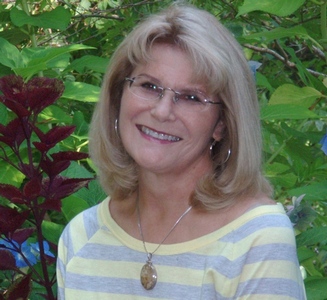 Since 1995 when I started my company, Jan Nelson Landscape Design, I have been helping to create the perfect outdoor space for my clients. I worked for many years as the manager of The Plantworks Nursery in Ben Lomond and was a trusted source of advice about plant selection, care and how to use them in the garden. I can combine a clients wishes into a landscape design that fits their lifestyle and surroundings. I enjoy many styles of landscaping and strive to bring year round colorful foliage, flowers and texture to each design.
To help clients create their dream garden I added to my knowledge of plants and landscape design at Cabrillo College and UC Berkeley Extension Design program. I have worked with hundreds of clients, guiding them through the design process to create gardens unique to them and their property and lifestyle. With my knowledge of hardscaping in the garden and love of plants, I can create a design that transforms your dream into a landscape you can enjoy for many years. You can work with your own contractor or I can refer you to several that I have worked with on prior projects. My website, Jan Nelson Landscape Design , provides a portfolio of my work and offers online communication and design services to my clientele. I also write a weekly gardening column for the Press-Banner which provides gardening tips and design advice to the readership
My Education
I hold an Associate of Science degree from College of the Redwoods in Eureka and have taken horticulture classes at Cal Poly, San Luis Obispo. I am an Advanced California Nursery Professional, a member of CLCA ( California Landscape Contractor's Association ) and a member of APLD ( Association of Professsional Landscape Designers ).